Knotted Sticks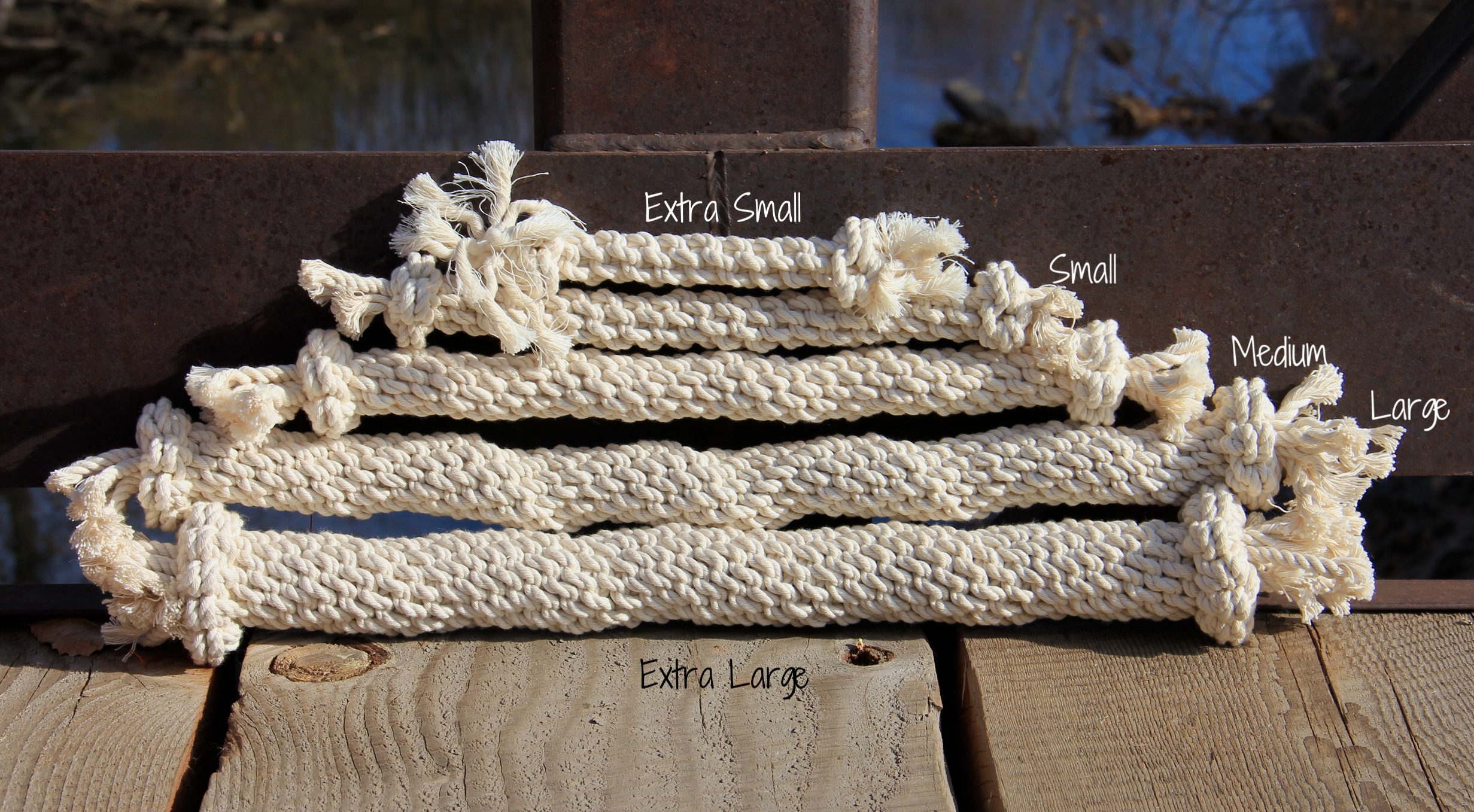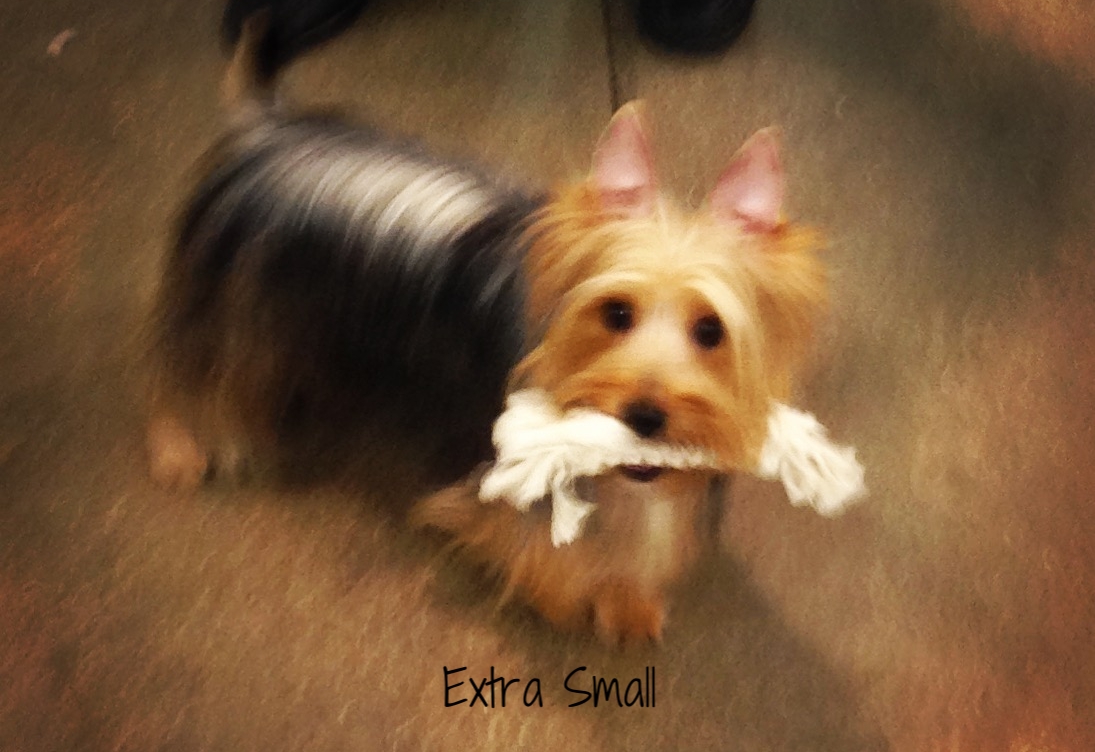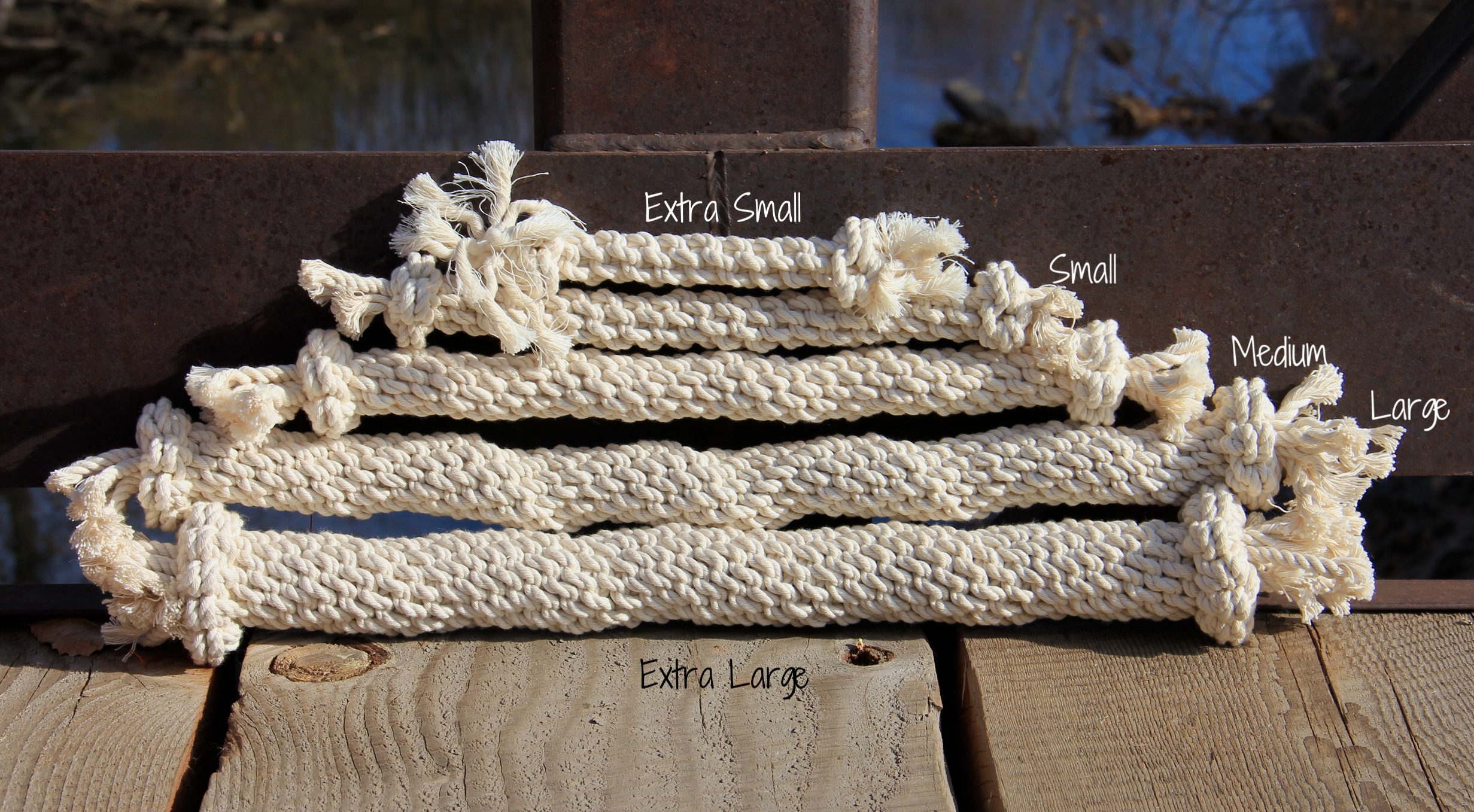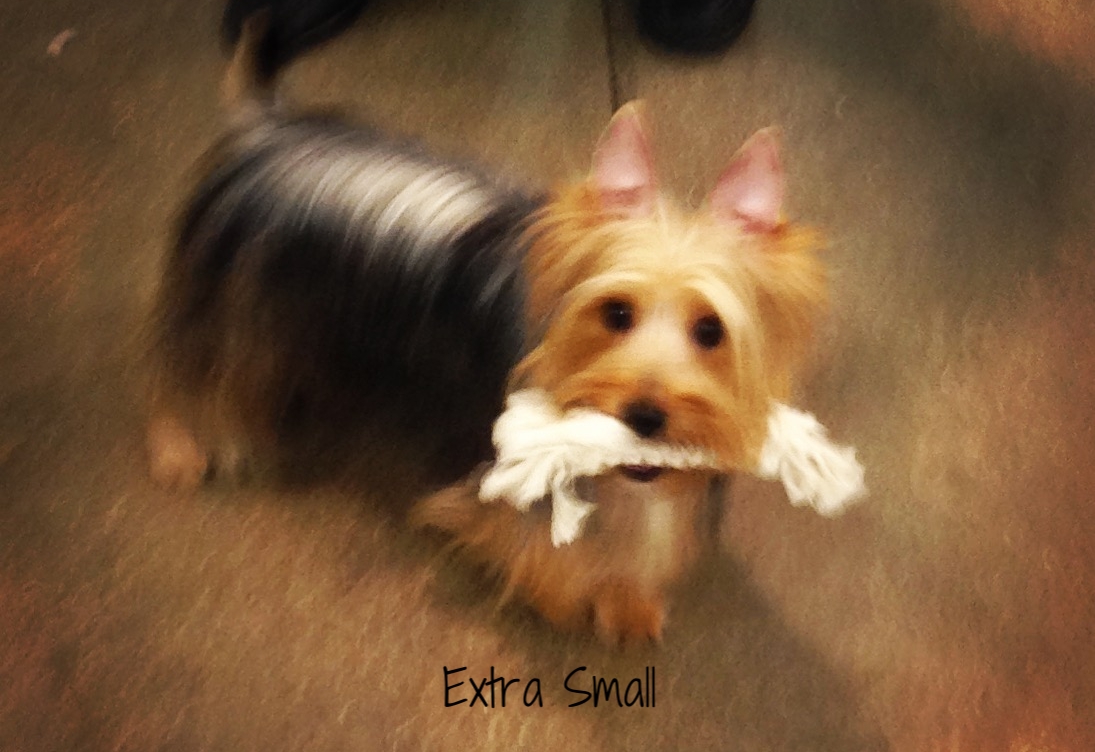 Knotted Sticks
This toy is great for dogs that love playing tug-o-war but are also aggressive chewers!
Feel free to give this thing a good pull, me and my Pit Bull play with his all the time and it has not come undone yet! In fact this toy is full of knots so even if it gets chewed in half it won't completely fall apart!
**The Extra Large is two layers of knotted fun!**
Feel free to throw this in the wash and dryer, it will actually make it softer and more pliable.
Please be a responsible pet owner and monitor your pet with this and all toys.
Sizes: Extra Small is 6.5" long and 0.75" thick. Small is 11" long and 1" thick. Medium is 14" long and 1.25" thick. Large is 20" long and 1.5" thick. Extra Large is 20" long and 1.75" thick